GALLERY
We Have Nothing To Offer But Toil Sweat & Blood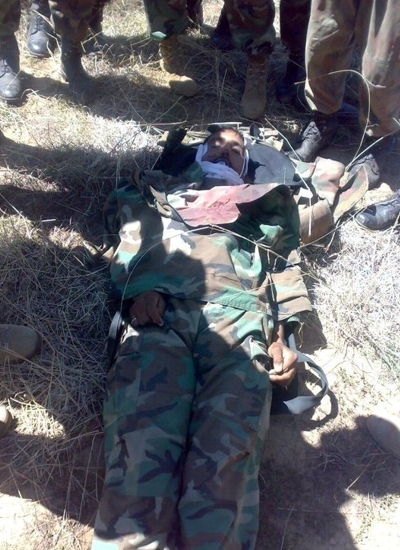 A martyred soldier in the war against TTP khariji terrorists in tribal areas.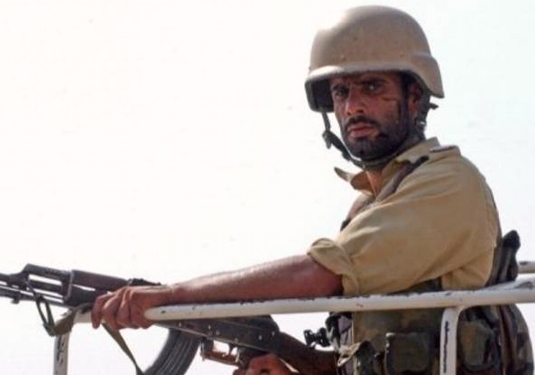 Soldier in an operation against TTP khariji terrorists in the tribal areas.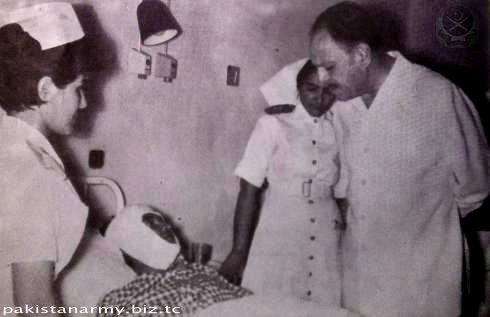 1965 war - Injured soldier at a hospital bed visited by FM Ayub Khan.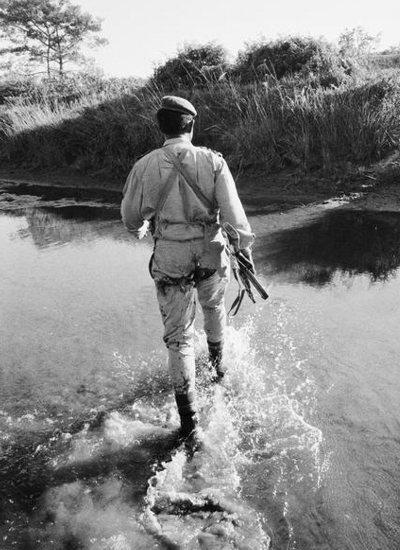 1971 war - An officer wounded in the back by Indian artillery fire crosses a stream to get medical help.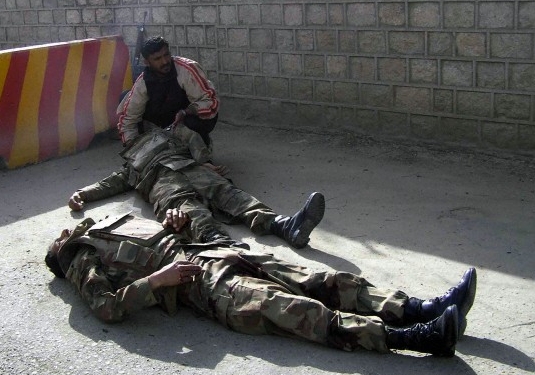 Martyred soldiers lying on the ground after a suicide attack by TTP khariji terrorist in Mingora-Swat. 2010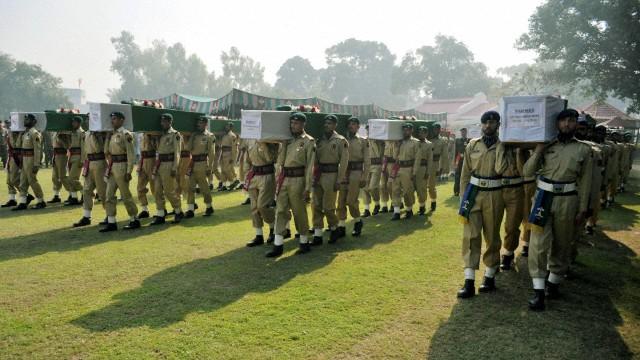 Funeral prayers for soldiers martyred in NATO aggressive attack on Salala ridge (Volcano and Boulder posts). November 2011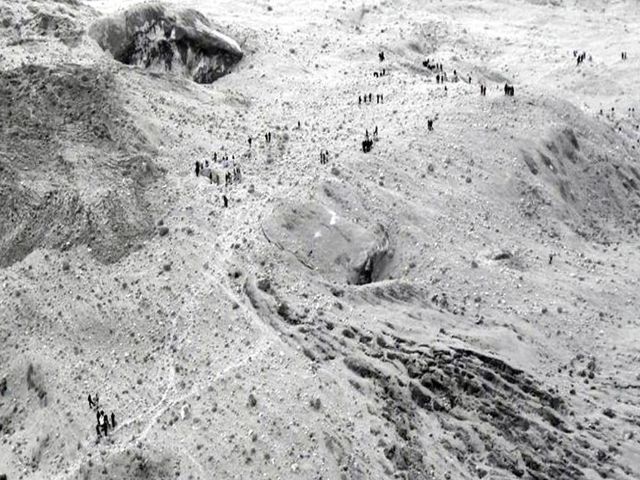 Aerial view of rescue efforts at Gyari base camp near Siachen glacier after a massive avalanche buried 127 soldiers. April 2012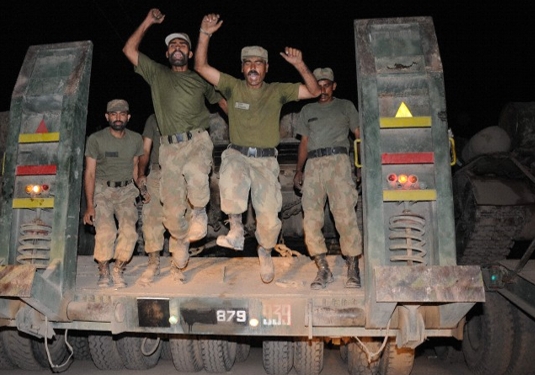 Striking view of troops gearing up for Exercise Azm-e-Nau 3. April 2010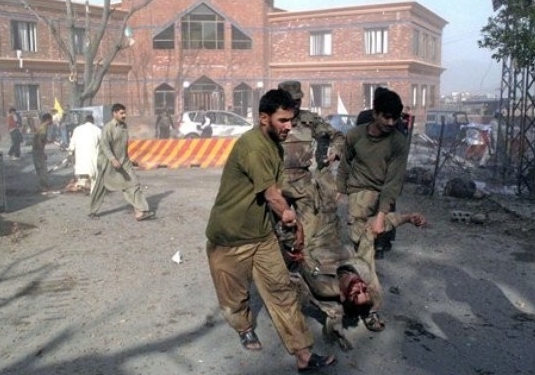 Comrades carry away a martyred soldier after a suicide attack by TTP khariji militant in Saidu Sharif-Swat. March 2010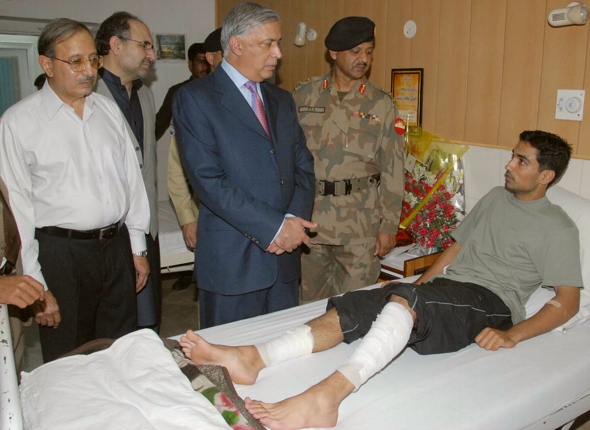 Operation Silence - Wounded commando of Zarrar Coy after combat with Lal Masjid takfiri militants is visited by PM Shaukat Aziz. 11 July 2007




The more you sweat in peace, the less you bleed in war - Infantry and Armour in a hot summer exercise.




View from the promotional video Royals Janbaz aired in 2002.


GALLERY